A visit to the brewery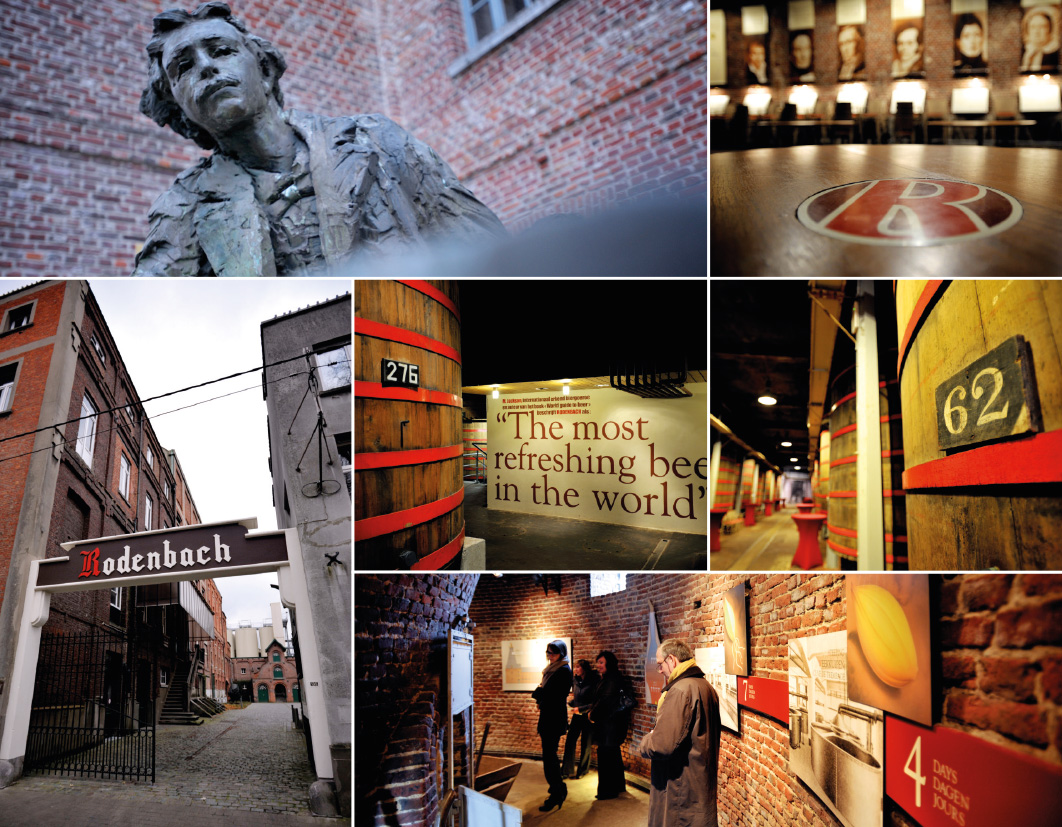 A visit to the RODENBACH Brewery in Roeselare is an adventure not to be missed.
RODENBACH Brewery welcomes you in a setting where living industrial archaeology and contemporary design go hand in hand. During your 2-hour visit, you will learn what makes the RODENBACH beers special and unique.
You become acquainted with the exceptional production process of mixed-fermentation beers. The monumental maltkiln and 294 oak casks ("foeders") in which the beer matures will certainly leave a lasting impression. In the museum, you'll not only learn about the exceptional beer, but also about the equally exceptional RODENBACH family. After the visit, you can enjoy a cold RODENBACH and RODENBACH Grand Cru. We offer set lunch and dinner menus at the site.
Group visits with 15 to 50 persons are possible after prior reservation on the website.
A visit to RODENBACH brewery
Visitor department :Dienst bezoeken:
Tel: +32 (0) 51.27.27.00
nancy.verschaete@rodenbach.be